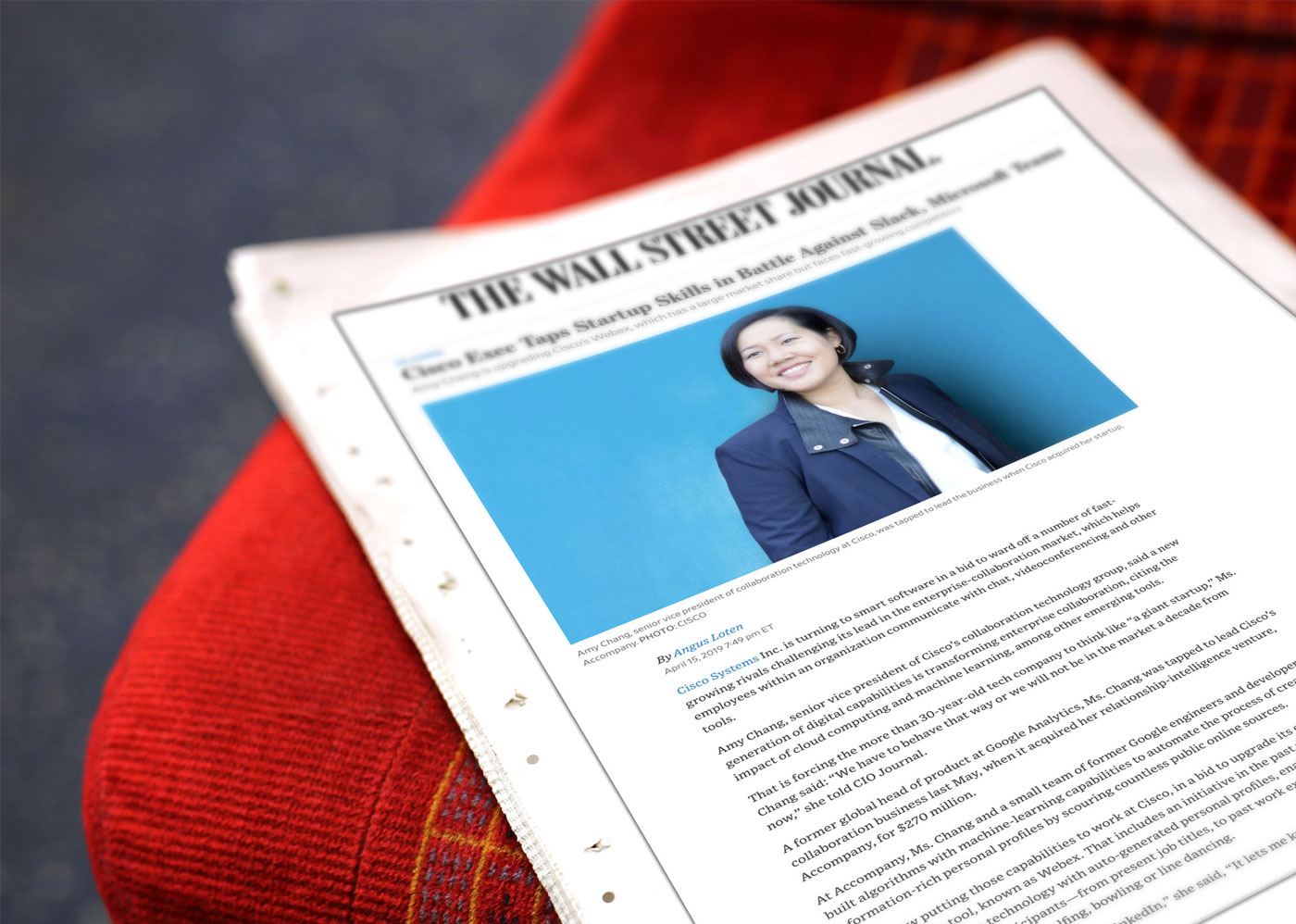 15 Apr

Cisco Exec Taps Startup Skills in Battle Against Slack, Microsoft Teams – The Wall Street Journal WSJ

By Angus Loten
April 15, 2019 7:49 pm ET

Cisco Systems Inc. is turning to smart software in a bid to ward off a number of fast-growing rivals challenging its lead in the enterprise-collaboration market, which helps employees within an organization communicate with chat, videoconferencing and other tools.

Amy Chang, senior vice president of Cisco's collaboration technology group, said a new generation of digital capabilities is transforming enterprise collaboration, citing the impact of cloud computing and machine learning, among other emerging tools.

That is forcing the more than 30-year-old tech company to think like "a giant startup," Ms. Chang said: "We have to behave that way or we will not be in the market a decade from now," she told CIO Journal.

A former global head of product at Google Analytics, Ms. Chang was tapped to lead Cisco's collaboration business last May, when it acquired her relationship-intelligence venture, Accompany, for $270 million.

At Accompany, Ms. Chang and a small team of former Google engineers and developers built algorithms with machine-learning capabilities to automate the process of creating information-rich personal profiles by scouring countless public online sources.
Last year we grew an entire Slack in 10 months.
View Full Article on WSJ