06 Nov

Cisco Partner Summit 2019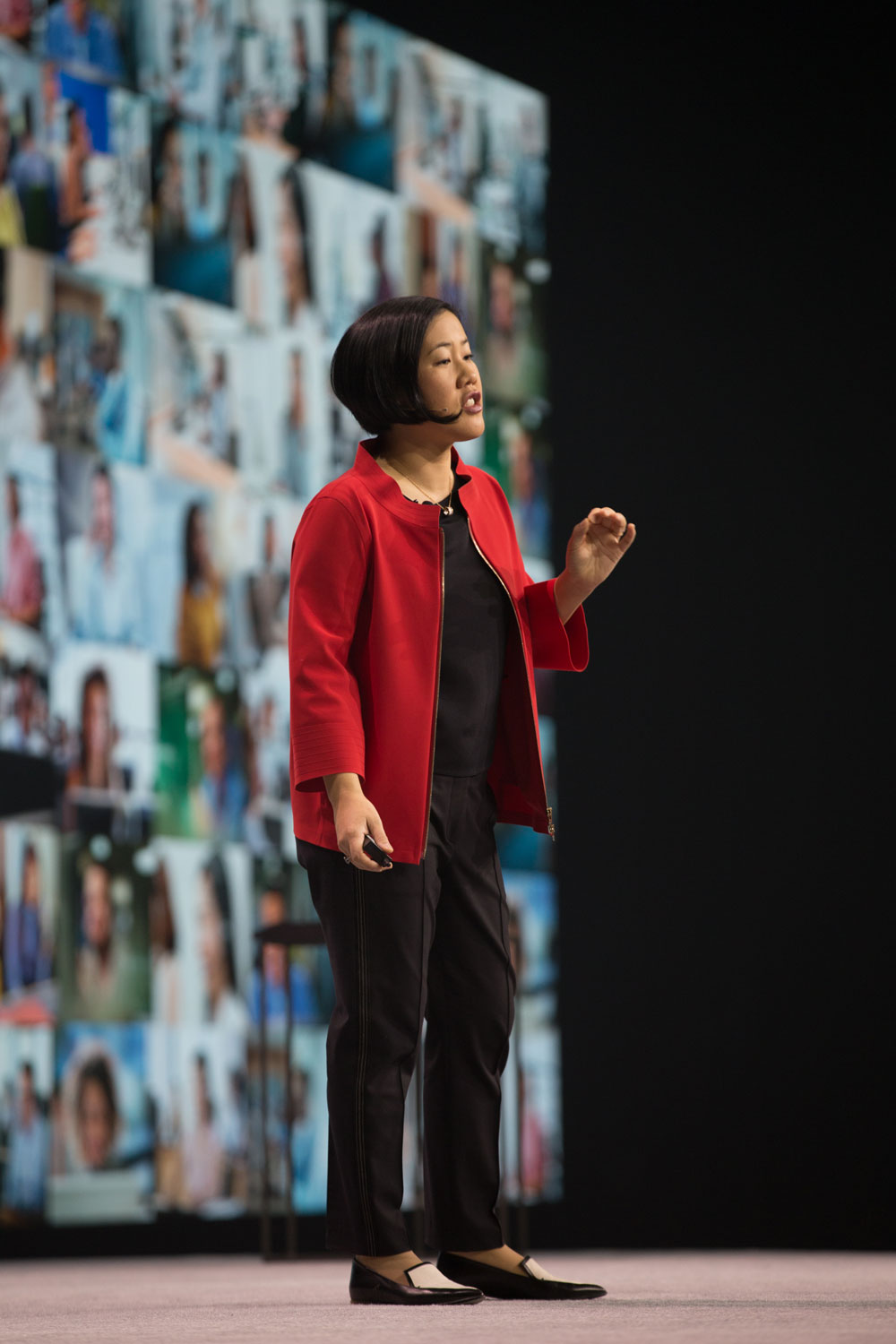 Single Platform Advantage and unified modular app across call, message and meet lets CIOs leverage their existing on prem, cloud and hybrid investments and enable a modern workplace.
Cisco is going big with cloud calling options to enable the modern workplace.
New Webex devices packed with AI features, whiteboarding and more can create an instant office and bring next-generation immersive experiences to the boardroom.
New Cisco headsets with advanced noise cancellation enable a productive employee experience.
Customers can now buy our phones, desk- and room-sized video systems as a service.
For CIOs, giving employees amazing collaboration experiences shouldn't be hard. They should be able to give them the best collaboration tools on the planet. And tools should be super-secure and simple to manage. The good news is that we're listening, and we've tapped into our deep engineering know-how to deliver just that. All cloud? All on prem? Hybrid? It shouldn't matter. We've got it.
The unified modular app means we get it—we know you want the tools you rely on to do your job to be cut from the same cloth. We've been working hard to unify all our apps in this way—so you feel familiar with a new-to-you tool on day one. Today, we announce several new ways we've unified our call, message and meet tools. For instance, when you join a meeting from Webex Teams you'll now have the same host controls as you'd have from Webex itself. And you'll be able to see and take part in the chat, too. Also, we've unified the way you see presence—whether your co-workers are busy or free.
New Product Announcements
Webex Desk Pro: Think of it as an instant office—give it to the executive, the desk worker or put in a jump space for the whole team to use. It squeezes all the high-end features you find in our award-winning portfolio into a 27-inch, 4K touchscreen device with a USB-C connection. It is web-app enabled, so no need for an extra screen or charging station. It doesn't only work with Webex—use it with any conferencing service. You choose. Walk up and it will recognize and greet you by name. Is your home office a bit, um, messy and that big meeting starts in two minutes? Blur out the background or choose a virtual one. Noise suppression makes sure a barking dog doesn't bring the meeting to a halt.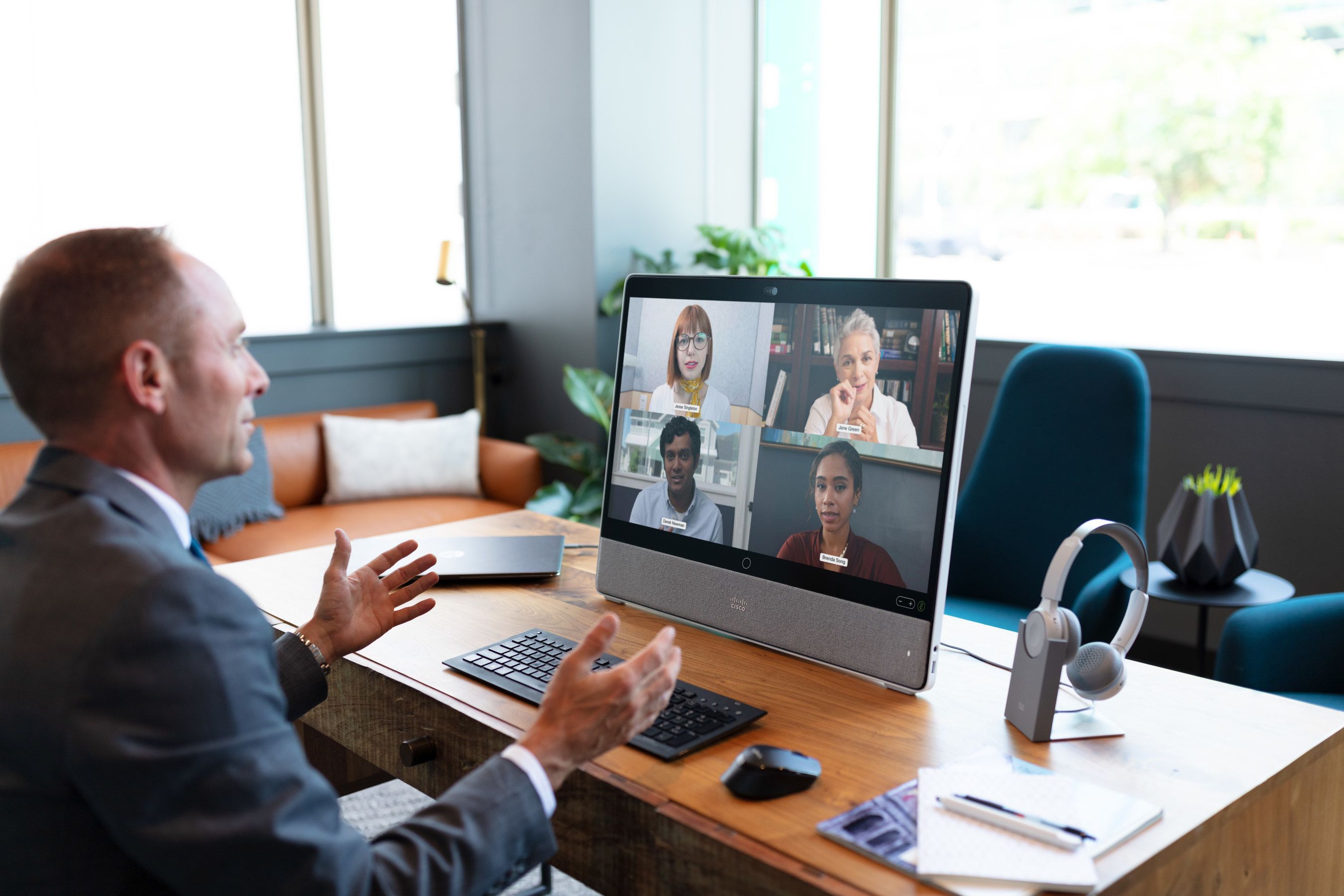 Webex Room Panorama: More than a decade ago, Immersive Telepresence hit boardrooms and executive spaces. The life-like experience brought global teams together to connect and execute efficiently. The concept was to cut the boardroom table in half and add thousands of miles. Now we are revolutionizing this experience by cutting the room in half and adding thousands of miles. Global teams now feel like they are sitting in the same space together, with rich content collaboration, integrations and AI features to make meetings meaningful and actionable. Not only will the global team feel truly together, but they will also have tools like facial recognition with name and title labels, crisp actions and meeting summary, and the ability to connect additional Webex Board screens into the room for touch experiences. The next generation Immersive experience has arrived.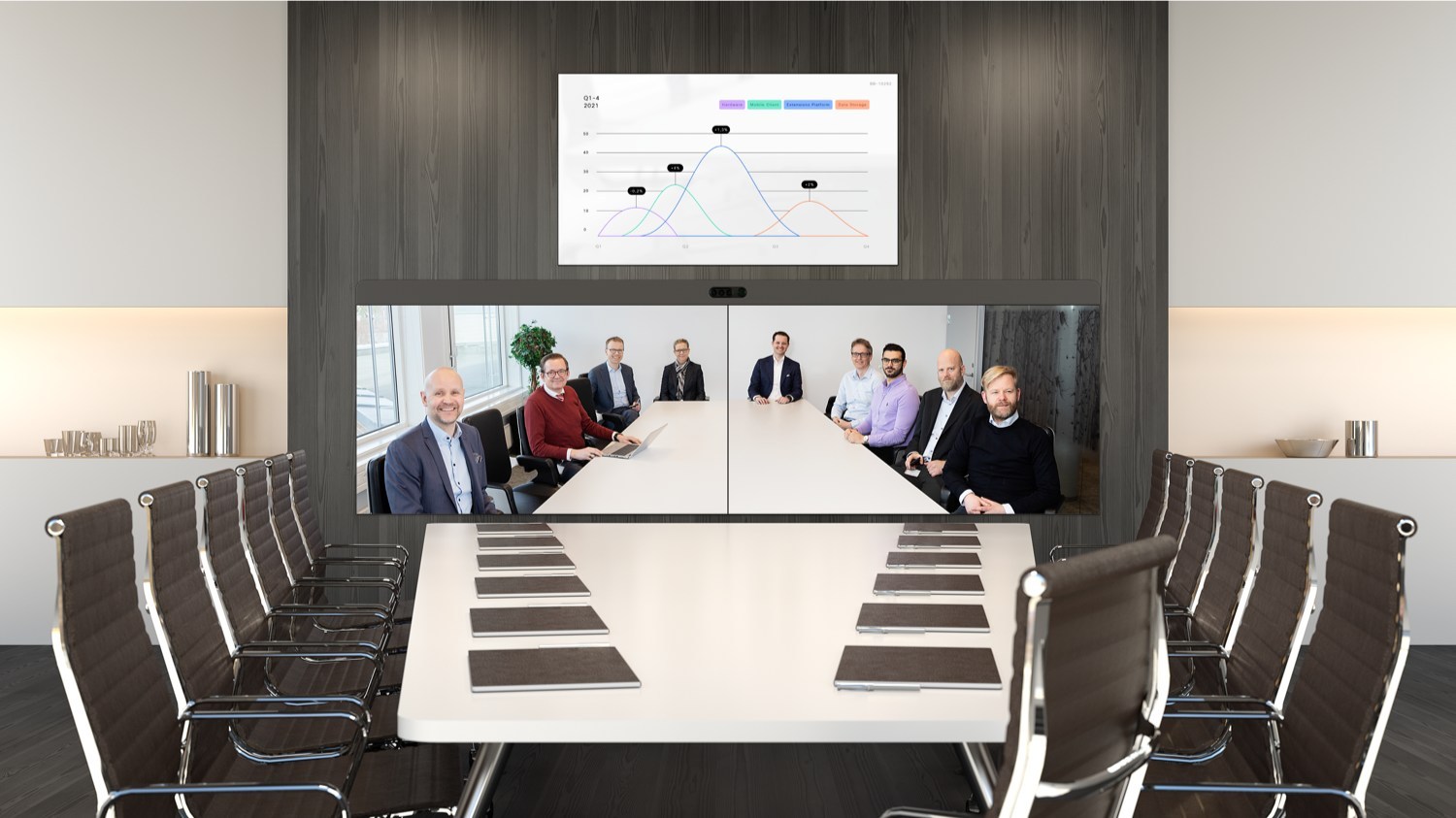 View Full Release
Related Amy Chang Articles
Computerworld by Rob Enderle, June 21, 2019
The presentation I saw at Cisco Live! last week that makes me think they get it. It was by Amy Chang, who I've not seen before (and who is an impressive presenter, by the way), and she nailed pretty much everything I just said about requirements.
ZDNet by By Stephanie Condon for Between the Lines, January 28, 2020
About six months after acquiring Voicea, Cisco is bringing its AI capabilities to Webex meetings. Now, Webex Assistant will be able to help with meeting tasks such as language translation, closed captioning and transcriptions.
TechCrunch by Anthony Ha, May 1, 2018
Cisco just announced an agreement to acquire Accompany, which uses artificial intelligence to build databases of people and relationships at companies. Cisco plans to incorporate Accompany technology into its collaboration products, for example by introducing company and individual profiles into Webex meetings.
Cisco Partner Summit 2019 on Twitter