29 Mar

The #ANGELS Podcast
Amy Chang, Founder and CEO of Accompany and Board Director at P&‪G‬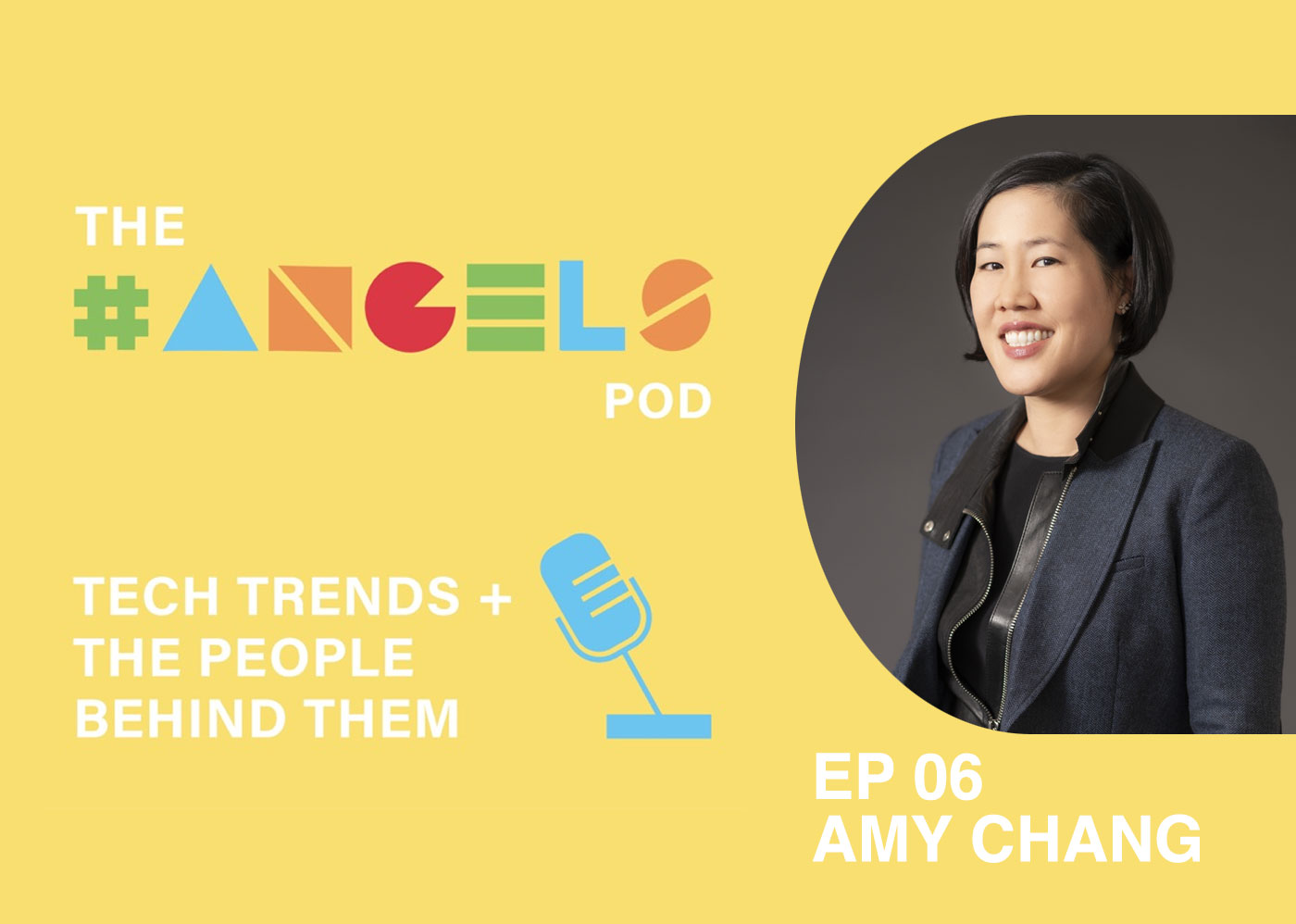 She has served on the Boards of some of the largest companies on the planet, like Procter & Gamble ($300Bn+) and Cisco ($200Bn+), after building her career at McKinsey, eBay, and Google. She's also been in the trenches of a startup, having founded Accompany, which went on to be acquired by Cisco where she took on an exec role leading a 6,000 person team.
We talk with Amy about her path into studying electrical engineering, having to hack her way into a PM role at Google, and the inspiration for leaving the comfortable cocoon of a big company to make the founder leap.
Amy and April swap stories about trying to break into PM roles at Google and the inspiration (and fears!) that come along with leaving comfortable roles to start something from scratch.
Each week, we wrap up with a Shoutout to people who've inspired and helped us along the way. This episode, Amy highlights a close friend and advisor, who has helped Amy be an effective Board member, Lorrie Norrington.
Pod 🌀preview for Monday! We have an incredible epi dropping w/ @_amychang. She's a LEGEND and has seen it all, from starting a company and going 0 to 1 to running a 6k person org at Cisco and serving on the Board. Subscribe to get it as soon as it's live: https://t.co/6Zjvz2fdZI

— #ANGELS (@HashtagAngels) March 26, 2021
Related Amy Chang Articles
Fast Company September 20, 2019
As artificial intelligence (AI) and machine learning begin to make dramatic changes behind the scenes of how companies operate, hear from Cisco's Amy Chang as she shares how the customer service experience will become more personalized.
Fast Company by Amy Chang, November 29, 2019
Amy Chang of Cisco reveals how watching people walking by and observing facial expressions and body language she could discern if they were actually enjoying working together.
Marie Claire by Brooke Hauser Aug 23, 2018
Amy Chang in Marie Claire's Immigration Issue: "I grew up knowing I was going to have to bring it. Every single day. There's no free lunch. No free rides. No free anything, just sheer effort and persistence."