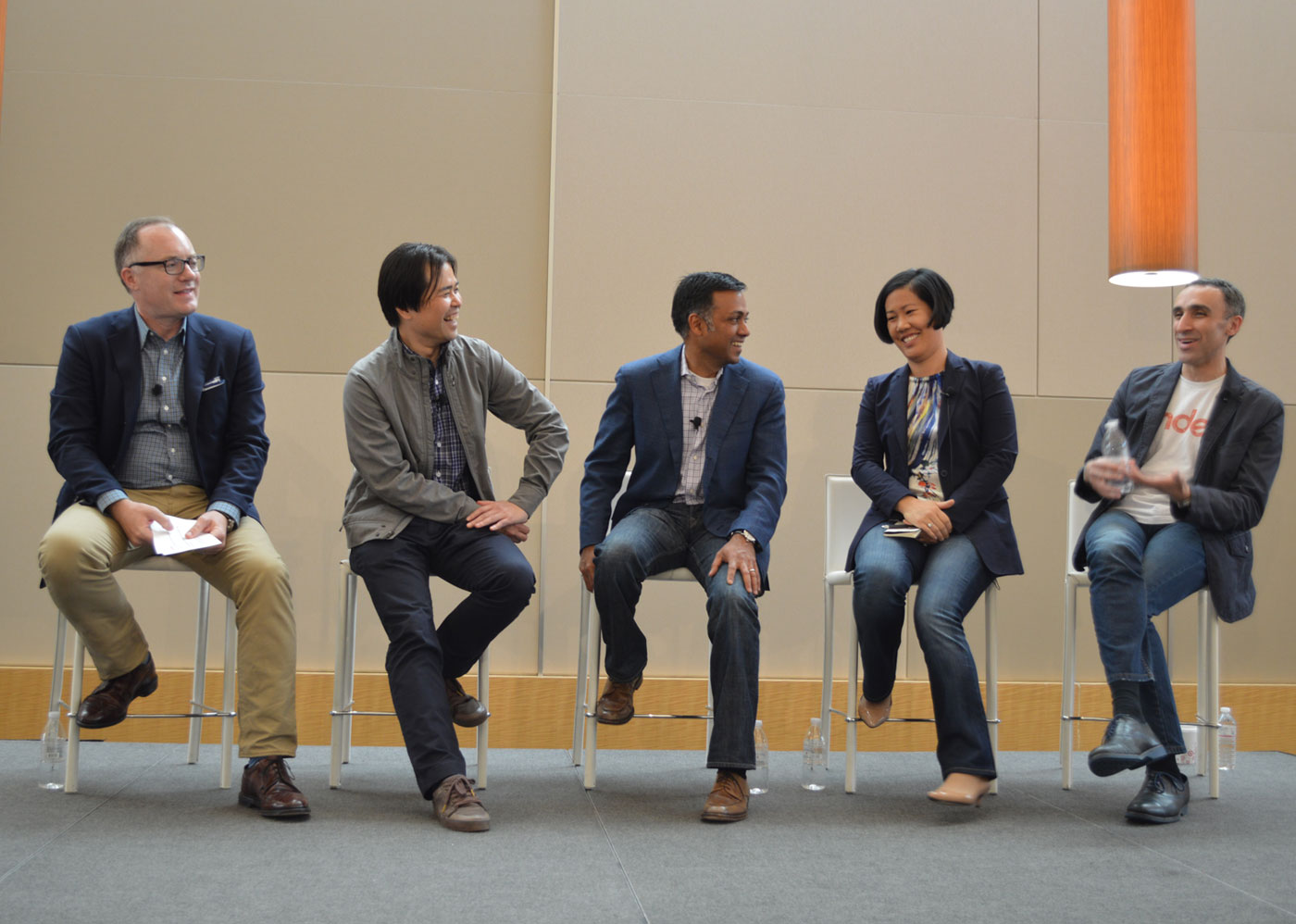 28 May

Target Forms New Digital Advisory Council

MINNEAPOLIS – May 28, 2014

Target Corp. (NYSE: TGT) announced it has formed a Digital Advisory Council, as part of its efforts to accelerate its digital transformation. The panel of technology industry leaders will help guide Target's omnichannel strategies and push Target to innovate faster, and discover new ways to leverage technology to enhance the guest experience – both online and in stores.

The council includes experts with varied tech backgrounds, and is comprised of:
Ajay Agarwal, Managing Director of Bain Capital Ventures
Amy Chang, CEO/Co-Founder of Accompany, formerly led Google Analytics
Roger Liew, Chief Technology Officer of Orbitz Worldwide
Sam Yagan, CEO of the Match Group and CEO/Founder of OkCupid
"We believe this council can play an important role in Target's digital transformation – one of our top priorities as a company," said Casey Carl, president of Omnichannel, Target. "This new group is bringing their tremendous talents and experience to help guide Target's strategies and tactics. They're also providing fresh, disruptive ideas that will help us re-invent the Target run for tomorrow's guests."
The council will meet quarterly as a group with Carl and others driving Target's omnichannel strategies, including Target.com and Mobile teams, the Enterprise Strategy team and other Target leaders. Council members, who will serve two-year terms with an optional third year, also will be called upon to provide guidance on various topics and to help Target connect with other tech leaders.
In addition to forming the new council, Target is bolstering its internal digital talent with plans to hire at least 50 new software engineers this year for Target.com and Mobile product teams. The engineers will be primarily based in Minneapolis, where they will work as part of the company's new digital product teams. Some new engineers will be based in Target's San Francisco office.
In the past year, Target has launched a number of successful digital initiatives, including the mobile coupon app Cartwheel, Target Subscriptions and Store Pickup, which allows guests to buy online at Target.com and pickup in a store. Target is now enhancing and expanding these services while also beginning to test new offerings like same-day delivery and the ability to ship online orders from stores.
"Target is pursuing an aggressive omnichannel agenda and we want to go faster," said Carl. "We're confident that efforts such as creating the council and adding new engineering talent to our organization will help us achieve our goal of becoming a leading omnichannel retailer."
View Press Release