07 Oct

Most Influential Women in Bay Area Business
Most Influential Women in Bay Area Business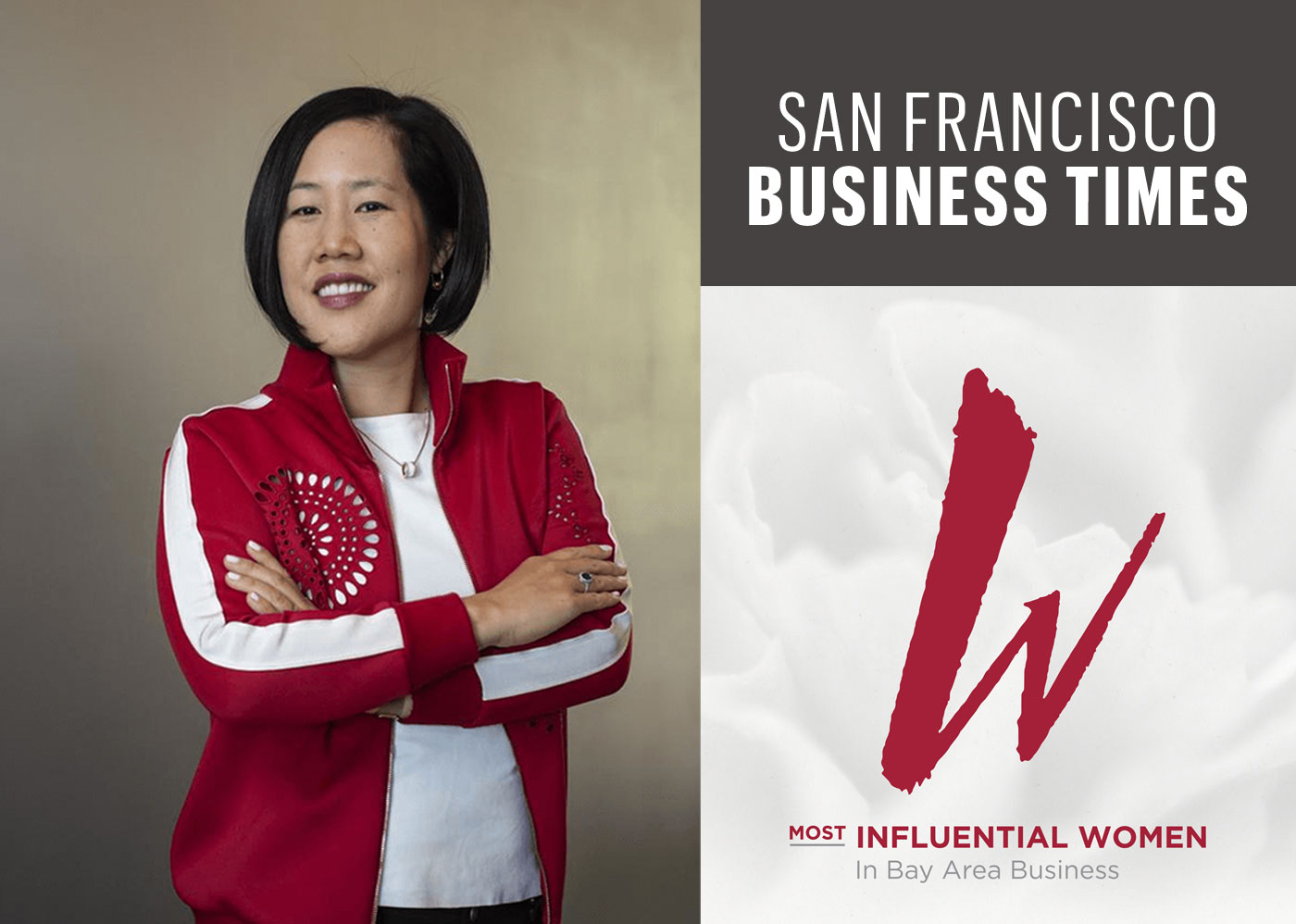 Photo credit: Paolo Vescia | SFBT
SFBT Editor Note: As part of our Most Influential Women in Bay Area Business publication, we are pleased to introduce this year's Inspire Award winners — three Bay Area female leaders who have been champions of issues surrounding diversity, equity, accessibility and inclusion. All three work to make their companies boards and industries more inclusive and support the next generation of women leaders as mentors. Click here and here to read about our other honorees.
Amy Chang is a force to be reckoned with. The Stanford grad — she received both her bachelor's and master's in electrical engineering at the university — held positions in product management and engineering at top tech companies including eBay, Intel and Google, where she was responsible for launching Google Analytics. She left to start Accompany in 2013, a platform that harnesses artificial intelligence to develop databases of people and relationships at companies. That venture was acquired by Cisco in 2018 for $270 million.
After the deal she led a team of 6,000 as executive vice president and general manager at Cisco's multibillion-dollar collaboration business and, just last year, retired from the position to devote more time to serving on the boards of Disney, Procter & Gamble, Marqeta, SambaNova and Pragma.
We couldn't agree more with the decision to honor @_amychang, one of our board members, as an Inspire Awards winner – championing DEI and making changes in her industries in support of the next generation of women leaders. 💪

Read her full interview: https://t.co/9f7rbEP6rJ

— Marqeta (@Marqeta) October 8, 2021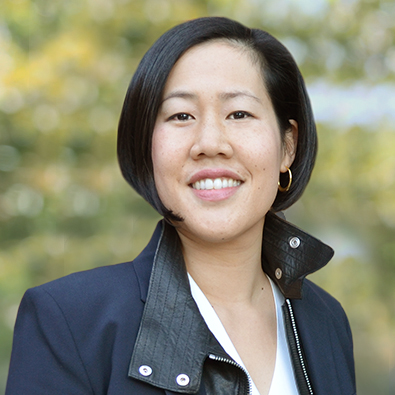 Amy Chang
Board Member of The Walt Disney Company, Procter & Gamble, Marqeta, SambaNova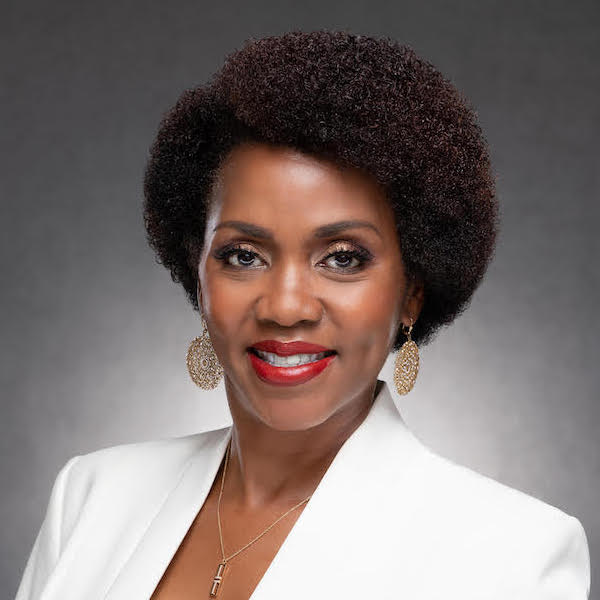 Quita Highsmith
Vice President and Chief Diversity Officer, Genentech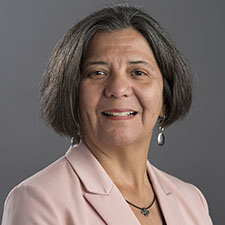 Sandra R. Hernández, MD
President & Chief Executive Officer, California Health Care Foundation
View on San Francisco Business Times
A mistake I see people make is thinking, "Oh, I only want to ask someone to be a mentor if they're much further along in their career than me." That's a mistake. When I was at Google, one of the most amazing things was being surrounded by people who were better than me at so many things. So my thinking was, I want to learn something from one of these people I don't know well yet. Every single week I want to ask someone to lunch who does something way better than I do it. I want to learn about how they do it and I want to help them in any way I can.
How have the conversations around diversity, equity and inclusion changed?
I do think the discussion has moved into the boardroom and metrics are being tracked at a macro/CEO level. That's a change and I love it because you're never gonna change what you don't measure. So measuring it is the first step to identifying where we can change it. There have to be efforts that thread throughout the company at every level — for example, training interviewers not to allow unconscious biases to enter into the interview process, doing simple things like handing a resume off and not showing the name or gender of the person, as they're analyzing for fit. All of these things help remove unconscious bias and help the right candidate surface.
On meeting her mentor and dearest friend, Lorrie Norrington
I want people to understand serendipity and why they should reach out to people. We were sitting next to each other and during this session, she asked one of the most striking questions. Then we happened to be in the ladies room washing our hands at the same time, and I introduced myself because we didn't know each other and we ended up getting into an animated discussion. That was the beginning of our friendship. She is my best friend in the world now and has been instrumental for me every step of the way while I was an entrepreneur and a CEO. That position can be lonely, but she was my confidant and mentor.
What do you see as the biggest challenge in the current moment in your board roles?
One of the things that I feel like has been such a phenomenal shift over the last — let's call it five — years has been this new emphasis for private and public companies and nongovernmental institutions to really start to think about corporate and social responsibility. That includes thinking about climate change and about sustainability. Also, to think about impact from a global level, meaning every company can have net zero initiatives and real sustainability goals. I love that.
2021 MOST INFLUENTIAL WOMEN IN BAY AREA BUSINESS HONOREES:
Shannon Adkins, Managing Director, Accenture; President, Future State, Part of Accenture
Linda Aiello, Executive Vice President, Employee Success, Salesforce
Katerina Akassoglou, Director of Neurovascular Brain Immunology; Professor of Neurology, Gladstone Institutes, UC San Francisco
Beth Andersen, Commercial Plan President, Anthem Blue Cross of California
Sara Araghi, Director, Franklin Venture Partners; Research Analyst/Portfolio Manager, Franklin Equity Group, Franklin Templeton
Christal Bemont, CEO, Talend
Catherine Berman, CEO, CNote
Jennifer Bielstein, Executive Director, American Conservatory Theater
Elaine Breeze, Senior Vice President of Development, SummerHill Apartment Communities – SummerHill Housing Group
Teresa Bryce Bazemore, President & CEO, FHLBank San Francisco
Kimberly Budil, Laboratory Director, Lawrence Livermore National Laboratory
Cynthia Burks, SVP, Chief People and Culture Officer, Genentech
Jennifer Cantero, Director of Marketing & Sustainability, Sensiba San Filippo LLP
Holley Chant, Director of Sustainability, Lendlease
Renee Chapman Navarro, Vice Chancellor, Chief Diversity Officer, Professor, University of California, San Francisco
Swati Chaturvedi, CEO, Propel(x) Inc.
Sarah Chavarria, Executive Vice President & Chief People Officer, Delta Dental
Janice Chen, Co-founder & CTO, Mammoth Biosciences
Wanda Cole-Frieman, Senior Vice President, Talent Acquisition, CommonSpirit Health
Lisa Countryman-Quiroz, CEO, JVS (Jewish Vocational Service)
Lisa Davis, CIO, Blue Shield of California
Regina W. Davis, Partner, SUDA
Laura Dillard, Sr. VP, Human Resources, Exelixis
Cori English, Managing Principal, Cushman & Wakefield
Jennifer Eskildsen, Vice President, Co-Investment, Grosvenor Group
Janiece Evans-Page, CEO, Tides
Stacy Feld, Regional Head, Johnson & Johnson Innovation
Jenny Flores, Head of Small Business Growth Philanthropy, Wells Fargo
Charise Fong, Chief Operating Officer & Executive Vice-President of Community Building, East Bay Asian Local Development Corporation
Sara Gagen, Vice President of Salesforce Competency Center, Robert Half, Inc
Megan Gillespie, Vice President, Plenty
Tracy Green, Attorney, Wendel Rosen LLP
Sally Grimes, CEO, Clif Bar
Anneka Gupta, Chief Product Officer, Rubrik
Bulbul Gupta, CEO, Pacific Community Ventures
Laura Hazlett, Chief Financial & Operations Officer, Klamath River Renewal Corporation
Heather Hiles, Founder & Managing Partner, Imminent Equity
Ellen Hoffman, CFO, C. Overaa and Co
Lindsay Holden, CEO, Long Game
Tanya Holland, Executive Chef/Owner, Brown Sugar Kitchen
Jennifer James, Managing Director, Chief Operating Officer & Head of Investor Relations & Marketing, Thoma Bravo
Lynn Jochim, COO & Vice President, FivePoint
Josetta Jones, Chief Diversity & Inclusion Officer, Chevron
Melissa Jones, Executive Vice President, Chief Human Resources Officer, CSAA Insurance Company
Margaret Kasimatis, Provost & Senior Vice President for Academic Affairs, Saint Mary's College of California
Kimberly Lawrence, Head of US, Visa
Jacqueline Lee, Vice President, General Counsel, Flynn Restaurant Group LP
Libby Leffler, President, Northern California, Compass
Emily LeProust, CEO & Co-Founder, Twist Bioscience
Margaret Mak, Chief Strategist, First Republic Bank
Tariro Makadzange
Karla Martin, Managing Director, Deloitte Consulting
Jennifer Marie Martinez, Partner & Chief Diversity, Equity, & Inclusion Officer, Hanson Bridgett LLP
Colleen McCreary, Chief People, Places, & Publicity Officer, Credit Karma
Hope Mehlman, General Counsel & Corporate Secretary, Bank of the West
Lauren Merendino, Chief Commercial Officer, Myovant Sciences
Claudia Merkle, CEO, National MI
Alison Moore, CTO, Allogene Therapeutics
Heather Mrjahangir Fernandez, CEO & Co-Founder, SOLV
SheriAnn Murphy, Vice President, General Counsel, Swinerton Incorporated
Lynn Wallace Naylor, CEO, Innovation Tri-Valley Leadership Group
Jeanine R. Nicholson, Chief of Department, San Francisco Fire Department
Monica O'Reilly, Vice Chair, US Financial Services Industry Leader, Deloitte & Touche LLP
Carrie Owen Plietz, President, Kaiser Permanente Northern California, Kaiser Permanente
Kristi Palmer, Co-Founder/Business Development, Kiva Confections
Ami Parekh, Chief Health Officer, Grand Rounds Health & Doctor On Demand
Renuka Patel, Head of Enterprise Marketing, Client Experience & Digital Banking, Mufg -Union Bank
Gimena Peña Malcampo, CEO, Pier 2 Marketing & HRflip
Nellie Peshkov, Chief People Officer, Reddit
Jennifer Petersen, Partner, KPMG LLP
Phuong Phillips, Chief Legal Officer, Zynga Inc.
Ana Pinczuk, Chief Development Officer, Anaplan, Inc.
Kanya Rajangam, Chief Medical Officer, Nkarta Therapeutics
Chetana Rao, Director, Business & Research Operations, Bristol Myers Squibb
Kirby Rattenbury, Bay Area Audit & Assurance Leader, National Fintech Leader, Deloitte & Touche LLP
Jenny Rooke, Managing Director, Founder, Genoa Ventures
Sarahjane "Sj" Sacchetti, CEO, Cleo
Eve Saltman, SVP, Corporate & Business Development, Chief Legal Officer & Secretary, GoPro, Inc.
Dr. Cathy Sandeen, President, California State University, East Bay
Miyoko Schinner, CEO & Founder, Miyoko's Creamery
Dr. Allison Scott, CEO, Kapor Foundation
Susie See, President & CEO, MEYERS+ ENGINEERS
Tina Self, Vice President, Manufacturing Operations, Bayer
Amoolya Singh, Head of Discovery Technologies (CTO), Calico Labs LLC
Ania Smith, CEO, TaskRabbit
Susan St. Ledger, President, Worldwide Field Operations, Okta
Nicole Strange, General Manager, Oakland Arena & RingCentral Coliseum, ASM Global
Mary Stutts, Global Chief Inclusion & Health Equity Officer, Real Chemistry
Sheela Subramanian, Vice President, Future Forum, Slack
Sonya ThadhaniMughal, CEO, Bailard, Inc.
M.G. Thibaut, CFO, DroneDeploy
Conchita Tucker, President, Tucker Technology, Inc.
Julayne Virgil, CEO, Girls Inc. of Alameda County
Alyson Watson, Founder & CEO, Modern Health
Janice Whaley, President & CEO, Donor Network West
Monetta White, Executive Director, Museum of the African Diaspora
Sivan Whiteley, General Counsel & Corporate Secretary, Square, Inc.
Natalie Wolfsen, CEO, AssetMark
Melinda Yee Franklin, West Region Executive, Community Engagement/Corporate Responsibility, JP Morgan Chase
Emi Yoshikawa, Vice President, Corporate Strategy & Operations, Ripple
Yan Zhang, CEO, Mission Bio